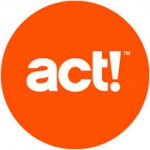 Call today - (423)875-2652
Exclusive, limited time loyalty pricing ends 9/30/16 - Why pay more, don't miss out on special pricing for the new Act!. Because you're a loyal customer, save up to 30%* when you renew into an Act! subscription today! Flexible license options are available for on-premises and hosted deployments. This offer ends 9/30/16, so act now!
New features & enhancements released since your version. Act! has never looked so good! Experience the new look of Act! Premium for Web, designed with efficiency in mind—same great Act!, fresh, modern take. Additional enhancements include compatibility updates, productivity features, Act! emarketing administrative features, integration with popular business apps, and more.
Numerous performance & usability improvements introduced - Benefit from numerous usability improvements and defect fixes driven by
feedback from customers like you! We make it a priority to constantly refine and improve Act! to increase efficiency and enhance your user experience.
Enhancements made to Act! emarketing - Up your team's marketing game with new Act! emarketing administrative features for Team accounts. Administrators can now choose who gets access to sign up for an email marketing account, send email campaigns, view specific Call Lists, and take advantage of Smart Task automation for email marketing.
Compatibility updates with the platforms you use every day - Stay current with the business platforms you use every day! Act! now works with Windows® 10, Office 2016, Internet Explorer® 11, and Google Chrome™. Not using these yet? Act! subscription plans entitle you to the latest compatibility updates to help future-proof your systems and ensure business continuity as your needs evolve.
Product support for Act! v16 ends 11/30/16 - Don't get left behind! Support for Act! v16 ends 11/30/16 and support for Act! v17 ends 11/30/17. What does this mean for you? Your product will no longer be eligible for technical support3, compatibility updates, or defect fixes.
Subscribe today to bring your product up to date and get expert support at no extra charge.
Access to innovative future releases - Get the latest Act! features and platform updates, new services and integrations, and continuous improvements as they're released, because Act! subscription plans automatically entitle you to receive these updates. Benefit from a number of significant updates each year!
Data security & peace of mind Don't sweat the technical steps, let us handle those for you! A subscription to Act! Premium Cloud includes secure Cloud hosting on Google's Cloud Platform™, automatic installation and upgrades, and nightly backups so you can rest assured your data is safe and focus on what's important—your business.
Training resources at your fingertips - Get the most out of Act! by taking your product knowledge to the next level! Act! subscription plans give you access to an extensive library of training resources that include 100+ training videos, informative guides, product documentation, whitepapers, and more.
Connections to hundreds of business critical tools & apps - Extend the power and possibilities of what Act! can do for you with Act
Connect—included with a subscription to Act! Premium. Integrate Act! with hundreds of popular business tools and apps including Outlook®, Slack, PayPal®, WufooTM, QuickBooks® Online, and more. A new Act! Web API platform further enables developers to integrate CRM functionality into virtually any system or application.