Description
Specifications
$1750 per user first year* – $600 per user Annually afterwards
*includes 1st year maintenance, installation, and training
We understand the importance of building solid physician relationships. We also know that this can be hard to achieve with an unorganized approach. In collaboration with Physician Liaisons across the country, a customized central CRM database was developed to help you organize and more efficiently manage your physician relationships.
The physician liaisons stated that their biggest fears and challenges are:
Unorganized, scattered physician notes and documentation
Unstructured system for combining physician communications
Lack of consistent issue tracking and follow up process had potentially weakened their physician relationships and led to missed opportunities
Unreliable physician referral reporting made it difficult to accurately assess correlations
Unable to make fully informed business decisions due to unstructured, unorganized systems and approaches
In creating Act! for Physician Liaisons, those fears and challenges have been erased! Using our custom-designed physician liaison software, you will gain the following:
An easily-accessed, central database to store physician information and notes allowing for improved team collaboration
Organized issue tracking and follow-up process ensures improved physician communications and successfully capture opportunities
Simple, yet powerful reporting that enables you to monitor physician referrals and observe important correlations between visits and referrals
The ability to build solid relationships with your physicians and make better business decisions by having accurate, comprehensive information about each physician
The ability to update physician records remotely – access the central database to review information and enter real-time notes when you are out of the office
Here are some screen shots of key features of the application – the main data screen, Issues tracking, Referral tracking, eMarketing and custom dashboards. All information easy to read, easy to find.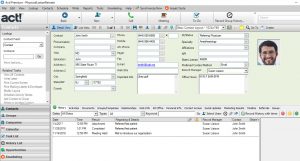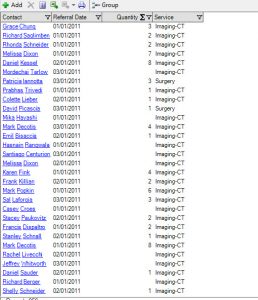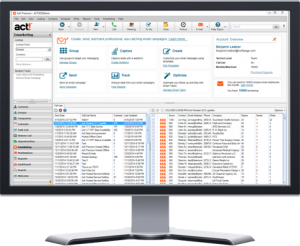 Here are samples of the comprehensive reporting tools in ACT! for Physician Liaisons below: