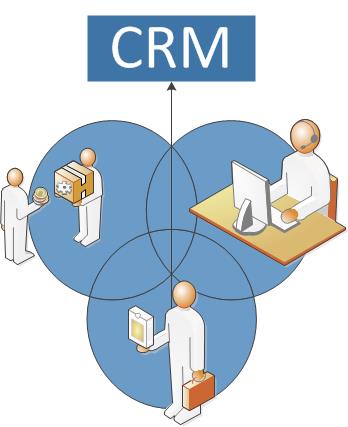 While working with a client recently I described the basic underlying strategy for a CRM (customer relationship management) process. He had chatted with several different companies and he remarked that he got paragraph after paragraph of descriptions. However, he said mine was the simplest and one that he felt he could repeat to his sales staff.
These were powerful words to me and reinforced what I have felt is a really simple message. Set up a process, implement it, do it every day, repeat. It's the discipline that is needed and it doesn't matter which CRM you use. Without an established process that people will adopt and use, you are throwing away good money.
Basically what I told him is you need a process in place to manage all the interactions with your customers. The tools used do not have to be all in one. However, they should somehow talk to each other so you don't have redundant data entry - something everyone hates.
I took him through my Who, what, why, where and when story describing what each of those meant. He then asked me if I could put it in a document, which I did, but then I took it one step further. One of the things I love are infographics. They are clean, neat, simple one page depictions of a variety of topics. No one wants to read a manual. Today every one is all about one or two minute updates. Whether it's Twitter, Instagram or Snapchat, people like brief reviews. Infographics are perfect for that.
Here's a link to the infographic I created (which the client loved, btw). CRM is not Rocket Science.
The key things about a CRM are as follows:
Define and articulate a process that everyone follows

Enter as much information about the client into the CRM

Record your everyday interactions - the more the better

Ask your client what their requirements are and record them

Find out when they need your services or products

Deliver the goods and then follow up

Repeat
It's really that simple. Put in place integrations with your accounting and ERP systems, your marketing and any other vertical systems you deploy and you have a perfect CRM implementation. And even if you are not able to link them all together, simply having a process in place is a major step in the right direction.
It's really not rocket science. It's everything about the customer in one place when you need it, where you need it, how you need it.