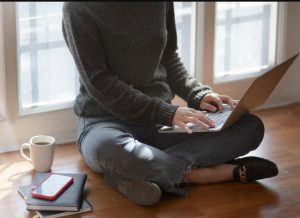 We live in interesting and scary times at the moment. Many of our customers are having to resort to working from home. But business must continue. We are going to write a series of blog posts this week on tips to help.
The first blog post will be about ways to access your applications and hold meetings remotely. This is where having things in the cloud is a boon. Most applications now have cloud access including CRMs, accounting, and Microsoft Office products.
If you don't have your tools in the cloud, applications like Logmein allow you to access your computers at the office while working from home. VPNs, or Virtual Private Networks, provide a more secure method for accessing applications. Terminal server is another way to host applications on an office server that staff can access remotely.
There are lots of ways to communicate with the rest of your company or your customers. You can hold virtual meetings using tools like Gotomeeting, Teamviewer, Zoom or Join.me. More and more computers have built in webcams. When holding remote meetings use the webcams. It keeps people "feeling" like they are all still together. Don't just hold staff meetings as well - try to have virtual "coffee cooler" conversations or "happy hours" - it will help keep the staff motivated. Using a web cam while holding remote meetings with your clients also has more of a personal impact.
Another way to stay connected is using Collaboration tools such as Facebook Workplace, Slack, Microsoft Teams or our personal favorite - Google Drive. The key is to keep everyone on the same page as if you were all in the office.
If you do not have good internet access but have good cell phone coverage you can use your cell phone as a wi-fi hub to access your cloud based applications from a laptop. Check with your providers for costs and function.
All this is well and good but not everyone has great or speedy internet access at home or cell coverage. Favorite locations with wi-fi are closing. This removes an option for many of our customers. We work with lots of people who tell us they need to go to a Panera Bread to let us work with them. Your critical applications need to be able to be accessed while not connected to the internet. Look into what remote options are available. For those of our clients who use Act, there has always been the ability to have remote databases that you can use until you can get to an internet access point. If you want more information we can help.
The next blog post will be about working from home. All of my staff are home based so we have lots of experience and tips on how to stay sane while working at home.
Hang in there. We are here to help. We too are doing what we can to stay solvent and successful. Let's work together.