The current crisis forcing many companies to work remotely has made companies look at alternatives for doing business. We have gotten dozens of calls on how to set up CRM access, and how to manage quoting. For many customers, this has caused them to take a really hard look at their current quoting process, especially if it's Excel or Word documents. What worked in the past is no longer working. The crisis is making them finally look into more automated or improved processes.
While working with a current customer, I put together a proposal talking about their CRM (Act), their accounting Software (Quickbooks) and Quotewerks - a quoting system that integrated with both. The graphic below was included in the quote and I realized it would make a great blog article.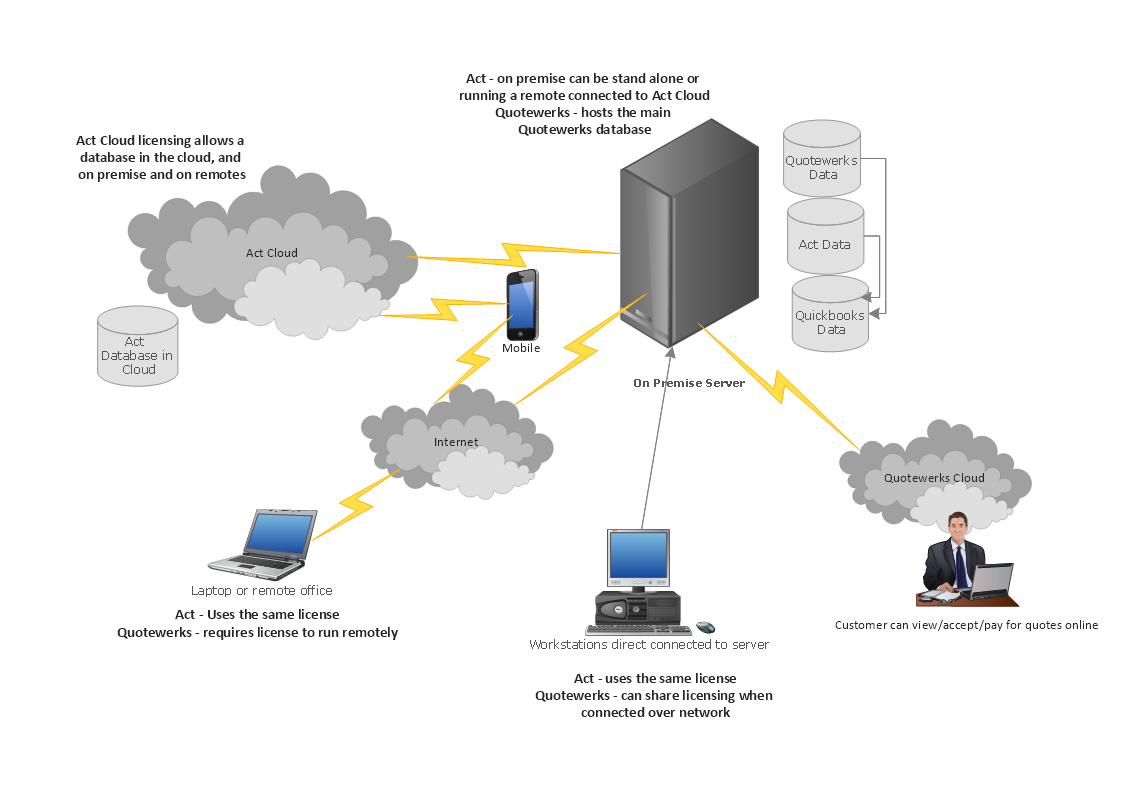 The graphic basically shows that remote offices can run either a copy of their CRM data (especially good in areas where network connectivity is limited due to exceedingly high volume and usage) or access Act across the internet to a cloud server. In addition, the quoting software can also either run remotely or can be accessed across the internet to either a database hosted on the company's on-premise server, or a database hosted in a cloud environment. Quickbooks can be accessed across a remote desktop connection. Quotes can be shared with the customer via Quotevalet for approval and even payment.
The integration between all the applications says a prospect or customer in the CRM can be pulled into a Quote. When the quote is accepted it can then be pushed to Quickbooks. It's a perfect marriage. Entering the data once and used in three different applications make this a very efficient business model.
The message here is there are multiple ways to get to your critical data and then get those quotes out to customers in a timely manner that they also can view and accept them. They win. You win. And you have options.
If you are interested in hearing more click on the following link to schedule a time for a chat to learn more. Contact me.