Did you know that you can view a Google map to a contact's address from within Act!? This feature has been part of Act! for a while now, but when I show it to clients they often aren't aware of its existence.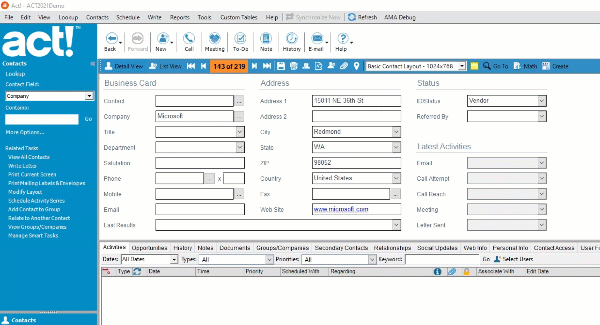 The icon shows up on the small icon toolbar with the blue background on the Contact Detail screen. It looks like the Google map pin (teardrop-shaped marker icon). Clicking that opens a direct link to the contact's address in Google Maps. From there you can get directions, send to your phone, and more. Pretty handy, right?
We've been Act! experts for 25+ years and have helped thousands use and customize Act! and Act! add-on programs to take their businesses to the next level. Reach out to us for a consultation today!